Site design is updated
---
Now we have a possibility To produce: springs from wire with square section and rectangular cross-section; conical and barrel springs.
---
Please before order springs you must point out the necessary quantity in the order otherwise it won't be accepted.
---
From 01.05.2006-2015 metal prices are going to increase largely up to 50%, thereby we offer special terms of payment: for order higher 50000 rub. inclusive of VAT we have the following terms – down payment 50% - other 50 % upon readiness for shipment

Prospects

Developing of main production is planning in 2006-2015:
-Construction of auxiliary shop area for main production.
-Getting of new high-performance winding equipment.
Foundry and engineering industry
Paraboloidal springs

Paraboloidal spring production steel grade 60S2À GOST 14963-78, 65G GOST 14959-79. Sheet thickness up to 10 mm.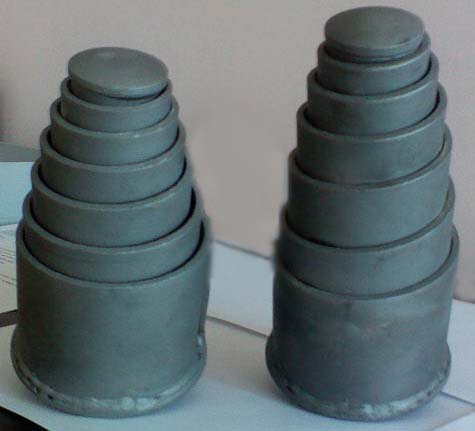 Contacts for making orders:
phone: +7(351)200-36-34

8-800-555-44-36

IÑQ consultants:
591650887
e-mail: chpnz@yandex.ru
---
© 2006-2015 JSC "CHPNZ". Producing and selling of metal springs: torsion spring production, compression spring winding, disk springs. We offer piping hangers and supports, and retaining rings.
phone: +7(351)200-36-34

8-800-555-44-36

IÑQ consultants
591650887
e-mail: chpnz@yandex.ru
Address:
Russian Federation,
Chelyabinsk city,
Truda str., bld.17
disc springs
plate springs
compression springs
tension springs
torsion springs
tension springs
zip
compression springs
zip
disc springs
zip