Site design is updated
---
Now we have a possibility To produce: springs from wire with square section and rectangular cross-section; conical and barrel springs.
---
Please before order springs you must point out the necessary quantity in the order otherwise it won't be accepted.
---
From 01.05.2006-2015 metal prices are going to increase largely up to 50%, thereby we offer special terms of payment: for order higher 50000 rub. inclusive of VAT we have the following terms – down payment 50% - other 50 % upon readiness for shipment

Prospects

Developing of main production is planning in 2006-2015:
-Construction of auxiliary shop area for main production.
-Getting of new high-performance winding equipment.
Foundry and engineering industry
About company
JSC "CHPNZ" trade shop producing multi configuration springs.
Metal springs (according to: GOST, industrial standard, drawings): torsion spring production, compression spring winding, disc springs. Piping hangers and supports, retaining rings
Spring production according to (industrial standard)OST:
1. Your drawings.
2. Your samples.
3. We'll design and produce springs according to your requirements specification.
4. We'll draw up technical documentation for your spring.
5. Minimal amount to order 1 pcs.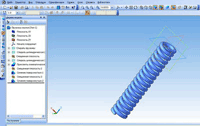 Our company has developed the manufacture of springs, optional equipment including design documentation over a long period of time. During a year and a half we have proved our company to be a reliable partner in spite of hard competition. This became possible due to non-conventional approach to technology, economics, personnel formation, and also because of high decreasing of guarantee operation periods of production.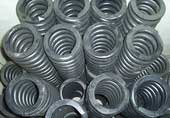 During that period of time main customers were generally Russian mineral resource and metallurgical industry plants. But unfortunately it was a period of economic recession and due to this fact economic relationships couldn't be developed properly.

For this reason top management has made a decision which has changed production strategy greatly.
The plant was provided with modern metal cutting equipment and due to this spring, spring cartridge production and production of the equipment became on a new quality level.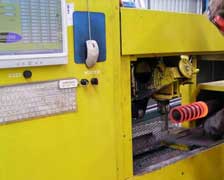 As a result a range of production enlarged greatly, and turned from consumer goods to the way of manufacturing cooperation, this fact helped the plant to develop foundry of grey cast iron.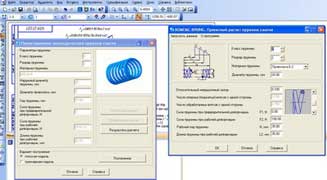 Nowadays a range of our products includes springs (according to GOST, industrial standard OST, drawings), bolts, nuts and other products from metal. We execute orders for producing of springs of different types and dimensions (torsion springs, extension springs and compression springs). We produce disk springs, railroad springs of "Hanin" with unique technical parameters. We have production of springs for farming machines and cars - valve springs and retaining rings.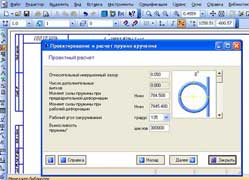 Development of new technologies took a lot of time and cost a lot but it turned to be very effective, and in the we turned from work on secondary market to execution of orders for mineral resource and metallurgical industry plants.
It's well known that pricing policy is very tight but our large steady production volumes allow us to minimize financial risk and plan our production.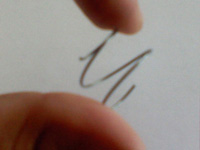 Due to the fact that the plant has been merged several times with different companies for 10 years it couldn't have the same name legal and law form, but the personnel remained, it's employing new specialists, partners and hope for a good cooperation in the future.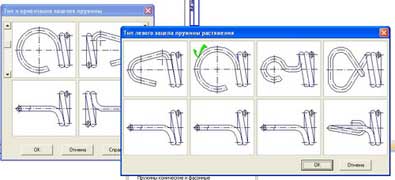 Today many producers of springs can not meet the requirements of individual characteristics and dimensions of springs, optional equipment that in most cases leads to impossible implementation of these products. JSC "CHPNZ" is specialized on individual orders for optional equipment and spare parts production, including piping hangers, metal springs according to your drawings. It is possible do make a design documentation by our specialists. We have the lowest prices for our springs and other products.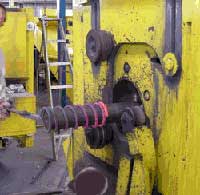 We give guarantee for all our equipment including springs, shafts and optional equipment. Hot spring winding is also available at our plant. Besides individual orders execution we can offer typical production – rear and front springs for VAZ cars, springs for other Russian and foreign car suspension and retaining rings. We can also offer for you to observe spring cartridges, metalware, high-strength door spring etc.
Order volume is not limited – it can be one spring or hundreds spare parts kits.
Samples of coatings: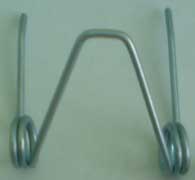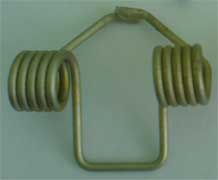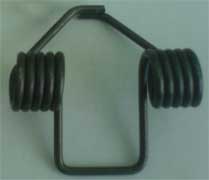 1. White zinc 2. Yellow zinc 3. Chem Okxid
---
© 2006-2015 JSC "CHPNZ". Producing and selling of metal springs: torsion spring production, compression spring winding, disk springs. We offer piping hangers and supports, and retaining rings.
phone: +7(351)200-36-34

8-800-555-44-36

IÑQ consultants
591650887
e-mail: chpnz@yandex.ru
Address:
Russian Federation,
Chelyabinsk city,
Truda str., bld.17
disc springs
plate springs
compression springs
tension springs
torsion springs
tension springs
zip
compression springs
zip
disc springs
zip